What is Lexapro?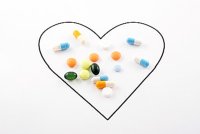 I often get the question What is Lexapro? It is becoming more and more well known in the pharmaceutical industry. Lexapro is a selective serotonin reuptake inhibitor that is developed to treat depression (major depressive disorder or MDD) and generalized anxiety disorders (GAD). It is manufactured by Forest Laboratories and comes in both liquid (1 mg per mL) and solid pill form (5 mg, 10 mg and 20 mg tablets).
This medication is used in patients 12 years and older. While the Lexapro dosage varies by individual, it is recommended typically at 10 mg per day and not usually more than 20 mg per day. If it is recommended that an individual increases their dose to 20 mg per day then it is done gradually, over the course of a couple of weeks.
This medication should be taken at the same time each day - morning or afternoon – with no real difference if it is taken with or without food. Studies have indicated that there is no added benefit to taking more than 20 mg per day. Also, if you are an elderly patient or you have a hepaic impairment then it is not recommended that you take more than 10 mg per day.
If you have a history of mania or hypomania or if you have a history of seizures, you should take this medication with caution. Also, do not take this if you are taking Pimozide. And if you have a sensitivity to escitalopram or citalopram you should talk to your doctor about this before you decide to take this medication.
Alcohol and Lexapro do not mix well. So, when taking this medication you should refrain from drinking alcohol. If you do drink then you should do it in moderation.
There are also findings that Lexapro and pregnancy may not mix as well. You should discuss this with your physician if you are preganant, nursing or thinking about becoming pregnant. There have been some negative side effects to the fetus documented in trials such as reduced weight. If you are in your 3rd trimester then risks and benefits should be carefully weighed and considered before embarking on this treatment.
On that same note, the effectiveness of this drug has not been determined in pediatric patients. In fact, it has been determined that antidepressants can be dangerous when taken by children under the age of 12. And continued supervision / care should be taken when prescribing this medication in patients under 24 as there is evidence of an increased risk of suicide. It has been determined that children, adolescents and your adults are at higher risk of suicidal ideation, thoughts and behavior when they are taking this medication for depression.
So when considering what is Lexapro, you should do your research to determine if is right for you. For instance, you should not take this medication if you are taking an MAOI or if you have taken an MAOI within the past 14 days. The flip side of that coin is also true. Do not start to take an MAOI until you have been off of Lexapro for at least 14 days.
Do not take Lexapro medication with things like Pimozide, other SSRI's, SNRI's, Tryptophan or other non-coagulating drugs such as asprin.
Also, before taking this medication consider all of the Lexapro side effects so that you are fully informed before deciding on this as your treatment of choice. This is more important since there are Lexapro sexual side effects such as delayed ejaculation, decreased libido, and difficulty having an orgasm.
Have even more questions about What is Lexapro? Read some of my other popular pages: