Depression Hotlines and
Other Helpful Resources
Depression hotlines are usually staffed with trained professionals that are available to you 24/7. They are a great resource for people who need immediate help and/or those that don't have access to local support and resources. 
You can take a look at the list below to find the help that is right for you. Depending on your circumstances, choose the hotline that makes the most sense. For instance, if you're feeling suicidal, contact the suicide hotline. If you're having issues with cutting, contact that specific hotline. 

If you're 18 years or older and you're struggling you may want to take a  depression test. While it's not meant to be a way to formally diagnose you, it does give you a reference point as to how serious it might be. 
If you are under 18 and want to take a test, you can do so here.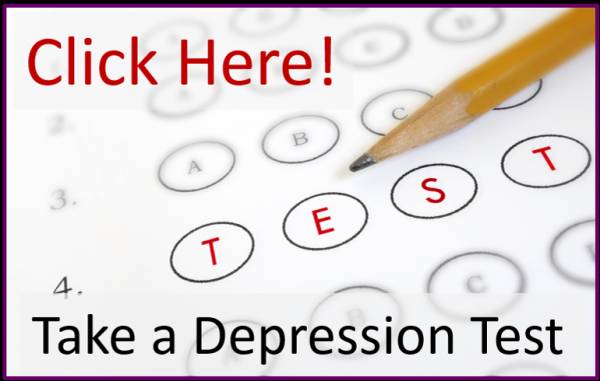 Okay, on with the list ...
I have a whole list of helplines below that offer support for depression as well as many other conditions such as child abuse, drug and alcohol abuse, gambling addictions, gay/lesbian support, violence, teen pregnancy and many others.
One important point about depression hotlines, as well as other hotlines, is that you are able to remain anonymous and your conversations are kept confidential. 
I have done a lot of research in an effort to find depression hotlines and other crisis helplines that are available. You can see a thorough list below.
Please note, if you know of others let me know so I can add it as a resource. Likewise, if you find one that isn't working, please let me know so I can update this page.  My goal is for all numbers to be current so you can get the help you need, when you need it.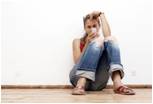 Depression
Suicide Hotline: 1-800-SUICIDE (2433) – Can use in US, U.K., Canada and Singapore
Suicide Crisis Line: 1-800-999-9999
National Suicide Prevention Helpline: 1-800-273-TALK (8255)
National Adolescent Suicide Helpline: 1-800-621-4000
Postpartum Depression: 1-800-PPD-MOMS
NDMDA Depression Hotline – Support Group: 1-800-826-3632
Veterans: 1-877-VET2VET
Crisis Help Line – For Any Kind of Crisis: 1-800-233-4357
Suicide & Depression Crisis Line – Covenant House: 1-800-999-9999




Domestic Abuse
National Child Abuse Helpline: 1-800-422-4453
National Domestic Violence Crisis Line: 1-800-799-SAFE (7233)
National Domestic Violence Hotline (TDD): 1-800-787-32324
Center for the Prevention of School Violence: 1-800-299-6504
Child Abuse Helpline: 1-800-4-A-CHILD (1-800-422-4453)
Domestic Violence Helpline: 1-800-548-2722
Healing Woman Foundation (Abuse): 1-800-477-4111
Child Abuse Hotline Support & Information: 1-800-792-5200
Women's Aid National Domestic Violence Helpline: (UK Only) 0345 023 468
Sexual Abuse Centre: (UK Only) 0117 935 1707
Sexual Assault Support (24/7, English & Spanish): 1-800-223-5001
Domestic & Teen Dating Violence (English & Spanish: 1-800-992-2600






Alcohol & Drug Abuse
National Association for Children of Alcoholics: 1-888-55-4COAS (1-888-554-2627)
National Drug Abuse: 1-800-662-HELP (4357)
Al-Anon/Alateen Hope & Help for young people who are the relatives & friends of a problem drinker): 1-800-344-2666
Alcohol/Drug Abuse Hotline: 1-800-662-HELP (4357)
Be Sober Hotline: 1-800-BE-SOBER (1-800-237-6237)
Cocaine Help Line: 1-800-COCAINE (1-800-262-2463)
24 Hour Cocaine Support Line: 1-800-992-9239
Ecstasy Addiction: 1-800-468-6933
Marijuana Anonymous: 1-800-766-6779





Youth & Teen Hotlines
National Youth Crisis Support: 1-800-448-4663
Youth America Hotline: 1-877-YOUTHLINE (1-877-968-8454)
Covenant House Nine-Line (Teens): 1-800-999-9999
Boys Town National: 1-800-448-3000
Teen Helpline: 1-800-400-0900
TeenLine: 1-800-522-8336
Youth Crisis Support: 1-800-448-4663 or 1-800-422-0009
Runaway Support (All Calls are Confidential): 800-231-6946
Child Helpline: (UK Only) 0800 1111




Pregnancy Hotlines
AAA Crisis Pregnancy Center: 1-800-560-0717
Pregnancy Support: 1-800-4-OPTIONS (1-800-467-8466)
Pregnancy National Helpline: 1-800-356-5761
Young Pregnant Support: 1-800 550-4900




Gay and Lesbian Hotlines
The Trevor Helpline (For homosexuality questions or problems): 1-800-850-8078
Gay & Lesbian National Support: 1-888-THE-GLNH (1-888-843-4564)
Gay, Lesbian, Bisexual, and Transgender (GLBT) Youth Support Line: 1-800-850-8078
Lesbian & Gay Switchboard: (UK Only) 0121 622 6589
Lothian Gay & Lesbian Switchboard – Scotland: (Scotland Only) 0131 556 4049




Other Hotlines
Self-Injury Support: 1-800-DONT CUT (1-800-366-8288) (www.selfinjury.com)
Eating Disorders Awareness and Prevention: 1-800-931-2237 (Hours: 8am-noon daily, PST)
Eating Disorders Center: 1-888-236-1188
Help Finding a Therapist: 1-800-THERAPIST (1-800-843-7274)
Panic Disorder Information and Support: 1-800-64-PANIC (1-800-647-2642)
Parental Stress Hotline: 1-800-632-8188
National AIDS Helpline: (UK Only) 0800 567 123




Worldwide Hotlines
If you are outside of the U.S. and are looking for depression hotlines or other hotline help please go to the Befrienders Organization. They have hotlines for up to 41 countries around the world.
If you know of other hotlines that should be listed here, depression hotlines or others, or you find that some of these are no longer working please contact me so that I can update this page. It will be a big help to me as well as the visitors relying on this page. Thanks!
Related Articles
Can a Depression Help Line Benefit You?: An article discussing what to expect when you choose to use a help line and how you might benefit.
Depression Support: An article discussing the various avenues of depression support that are available to you.
Consider taking a Depression Quiz
The Jung Self Rating Depression Scale: A classic test used to determine the degree of depressive state in a client.
The Beck Depression Inventory: An article about one of the best assessments used in the mental health field.
Learn about the various types of depression
A complete list of classic depression symptoms
What antidepressant medications should you consider?

Depression Hotlines to Depression Test Home Page