Share Your Depression Success Stories!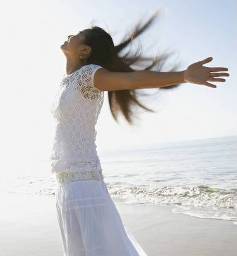 This is one of the most important sections on the site where people can share their depression success stories and inspire others!
As you've read on my site, depression is entirely treatable so there is always hope that you can live a fulfilling life! There are so many different ways to treat depression and what works for one person may not work for another.
On this site you can share your success stories with others, inspiring them and helping them to see the light at the end of the tunnel. Share your story of how you are fighting the battle of depression and winning!
What strategies are working for you?
What resources have helped you?
How are you coping with depression?
Do you want to thank someone?

You don't have to register or even give your name. Just tell us your story. You can even comment on contributions that others have made as well. Just click on the comment link at the bottom of each story.

No matter how small or how big the success, you can share it here. This is a place where you can toot your own horn! Celebrate your success! Pat yourself on the back because you deserve it! You are going to fight the battle of depression and win!!!

Also, if you are interested in spiritual healing, you can read uplifting and helpful articles on the Spiritual Healing Secrets Website.
Share Your Depression Success Stories!
Have you had some success fighting the battle of depression? If so, you can be an inspiration to others by sharing your story! Pay it forward and show others that there is hope!

Join in and write your own page that you can share with family and friends. Its easy to do.
View the Successes of Others!
Click below to see more success stories.


LOSING MY FAMILY!!!! Not rated yet
ME AND MY WIFE HAVE BEEN MARRIED FOR 12 YEARS NOW. JUST FIVE DAYS AGO SHE TELLS ME THAT SHE THINKS ITS IN OUR BEST THAT WE GO OUR OWN WAYS DUE TO MONEY …
Finding Light in the Middle of Darkness Not rated yet
I have to share my story with everyone that is suffering with depression and feels hopeless. I have been struggling for years always thinking that there …
Depression Success Stories to Home Page