Cymbalta Side Effects:
What You Should Know
The Cymbalta side effects vary and, while some are mild in nature, there are some serious side effects as well. Before taking any kind of medication the side effects should be thoroughly understood and carefully considered. I have done a lot of research on Cymbalta and many other drugs so that I am better equipped to educate you. So, if you are unsure what Cymbalta is used for, and why it is prescribed, then please go to my Cymbalta Information page to learn more.
Okay, so let's get back to the topic of Cymbalta side effects. According to the Physician's Desk Reference and the Cymbalta Product Guide, side effects vary for each individual. However, studies determined that the most common Cymbalta side effects include the following:
Changes in your appetite (eating more or less than usual)
Constipation or diarrhea
Light headed or dizziness
Dry, unhydrated mouth
Feelings of fatigue
Headaches
Inability to sleep and feeling restless
Feeling very tired, lethargic and sleepy (yes, the opposite of the one above but remember it varies by individual)
Feeling nauseous and/or vomiting
Sweaty or "clammy"
Experiencing tremors
Difficulty urinating

Nausea, vomiting and dizziness were the primary reasons why patients stopped taking this medication. Out of 6020 patients that took part in a study, 24% experienced nausea and 10% reported dizziness.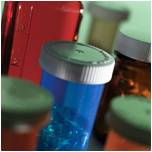 Warnings and Precautions
There are also some warnings and precautions that need to be considered as well. They are much more serious than the common Cymbalta side effects listed above. However, they are also more rare and not very common. The warnings and precautions include the following:
Inability to orgasm (more common in men than women)
Agitation
Strong feelings of anxiety
Feeling hostile
Feeling panicky
Restlessness
Extreme hyperactivity
Increase in suicidal thoughts
Blurred vision
Heart palpitations
Hot flashes
It is important to mention that Cymbalta side effects are not unlike other antidepressants when it comes to the rates of suicidal thoughts, ideation and behavior. When patients take antidepressants there is an increase in the risk of suicide. There was a study done that looked at the effects of antidepressants and suicidal thoughts, ideation and behavior. In children and adolescents, there was a 1.5% increase. In young adults, ages 18 – 24 there was a slight increase (less than 1%). In patients between the ages of 25 and 64, there was practically no difference. In patients 65 and older, the suicidal thoughts, ideation and behavior actually improved. These are averages as it really varied for each drug. However, one commonality with all of them was that there was an increase in risk in the younger population across all drugs studied.
Who Should Not Take Cymbalta?
Cymbalta has not been approved for use in patients younger than the age of 18 years old. Because it may increase the risk of suicide in children and adolescents, it is not recommended for this population.
People who have narrow-angle glaucoma (a disease that results in increased pressure in the eyes) should not take this medication
If you are taking an MAOI inhibitor (monoamine oxidase inhibitor) you should not take this medication as serious adverse reactions may be encountered that include rapid fluctuations in vital signs, extreme agitation, delirium and coma.
Do not take if you have liver problems or kidney disease or if you are a frequent alcohol user
Do not take if you take thioridazine as it does not interact well with Cymbalta and can cause fatal heartbeat irregularities.
Also talk to your physician if you have high blood pressure, epileptic seizures, Diabetes, or manic-depression (Bipolar disorder)
Related Pages You Might Find Helpful
Cymbalta Information Overview: What You Need to Know
Learn About Cymbalta Withdrawal Symptoms
Have you experienced side effects of Cymbalta? If so, help other visitors and share your experiences.
Understand the appropriate Cymbalta dosage that's right for you.

Cymbalta Side Effects to Depression Test Home Page