What are the Benefits of Lexapro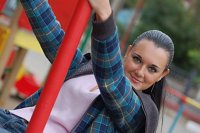 So what are the benefits of Lexapro? Can it help you? It is prescribed to treat major depressive disorder (MDD) and Generalized Anxiety Disorder (GAD). Clinical studies indicate that there are few serious Lexapro side effects and it is effective in treating both disorders quite effectively. Some consider the effects of Lexapro and weight gain or Lexapro and weight loss before taking the medication.
Benefits of Lexapro
The benefits of Lexapro are vast but it really depends on whether you are being treated for MDD or GAD. So, let's look at the benefits of taking Lexapro for both circumstances.
Major Depressive Disorder (MDD) - Adolescents
There was an 8 week clinical study that was conducted with out-patients 12 – 17 years of age. Of course, all of the participants met the criteria for MDD. In this study, it was determined that Lexapro is effective in treating MDD.
Participants that took the medication showed strong improvement as opposed to those that took the placebo. It is important to note that it is not approved or recommended for children less than 12 years old. Their brains aren't fully developed so introducing these types of brain altering medications can reap bad consequences.
Major Depressive Disorder (MDD) - Adults
In adults, several studies were conducted and all of them determined that the efficacy of treating MDD with Lexapro was significant compared to those that received the placebo. There was also a long term study that was done that included 274 patients that lasted up to 36 weeks. The participants were given varied doses, and in some cases placebo, over time to learn of the effects.
Patients that received continued doses of up to 20 mg per day exhibited better results than those that received the placebo. They did test the effects on different demographics such as age, race, and gender and found no significant impact on the effects. So, there are some great benefits of Lexapro being used to treat MDD.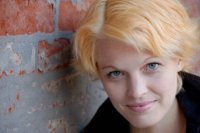 Generalized Anxiety Disorder (MDD)
There were three (3) different 8 week controlled studies that were done. Each patient, ages 18 – 80 years old, took 10 – 20 mg doses per day. In all three cases, the patients that took Lexapro showed much greater improvement than those that were not taking the medication. It is important to note that there is not enough information in the studies to determine if there was a difference in the effect based on demographics – age, sex, race.
Before You Decide to Take Lexapro
There are several things that need to be considered before you decide to take this medication or any other antidepressant. I mentioned side effects above. Lexapro has some significant Lexapro sexual side effects as well that should be carefully considered before taking the medication. While it is not a high percentage, if you do experience it, you'll feel very frustrated if you are one of the unlucky ones.
If you are pregnant, or thinking about getting pregnant, than consider the combination of Lexapro and pregnancy.
Also, you can buy Lexapro online but read all about it first as there are some serious precautions and, if you are from the United States in particular, legal issues that need to be considered.
Once / if you decide to take it you may want to consider reading about my other popular pages that include the following: