Zoloft Antidepressant Information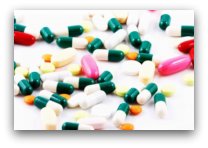 The Zoloft antidepressant, otherwise known as sertraline, and it is a selective serotonin reuptake inhibitor (SSRI) which boosts the levels of serotonin in the brain which is thought to help regulate or govern our moods.


The Zoloft antidepressant is manufactured by Pfizer and prescribed by physicians to treat six different (yes, six!) disorders including the following:
Major depressive disorder (MDD)
Obsessive compulsive disorder (OCD)
Panic disorder
Social anxiety disorder
Premenstrual dysphoric disorder (PMDD)
Post-traumatic stress disorder (PTSD)
Important Facts About the
Zoloft Antidepressant
The most important thing to know about taking this medication is that you can not take it within 14 days, or 2 weeks, of taking a drug that is an MAOI, a monoamine oxidase inhibitor, such as Nardil or Parnate. If you take an SSRI within 14 days of an MAOI it can be fatal!
Also, be careful about combining this medication with any other meds that are used to treat schizophrenia, delusion disorders, Tourettes and chronic psychosis such as Orap or Pimozide. These specific meds should not be taken with Zoloft.
Correct Dosage
As with any medication, not all doses are created equal. It is important that you consult with your physician and determine the most appropriate dose specifically for you. This is usually based on your weight, meds you are already taking, and your medical history.
So make sure you take the correct Zoloft dose that was prescribed by your physician or psychiatrist.
Also, be sure to discuss the There are some Zoloft common side effects that you can expect when taking this medication. This way you know what to expect and are fully informed.
Heed the special warnings about Zoloft medications as well.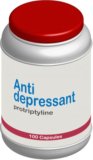 It is important to note that, as with any medication, when you stop taking this medication you could experience some pretty serious Zoloft withdrawal symptoms. Some of tthe symptoms can be quite severe especially if you stop taking it all at once.
To avoid the more serious symptoms, it is important that you stop taking the medication gradually over time. As with any medication, the decision to stop taking it should be made after consulting your prescribing physician. Together you can decide on the appropriate course of action. For instance, should you stop taking it? And, if so, what is the proper way to wean yourself off of it?
One other important note, it is not recommended that you take Zoloft and alcohol at the same time. While there is no real known additional impairment of taking the two together, it is not recommended by Pfizer.
Finally, there is a potential for an interaction with other food and drugs. Educate yourself before taking this medication to be sure that it is the right alternative for you.
You can learn more about Zoloft here.

Click here to learn abot other antidepressant medications.