Why
by Michael Fitzpatrick
(Melbourne, Victoria, Australia)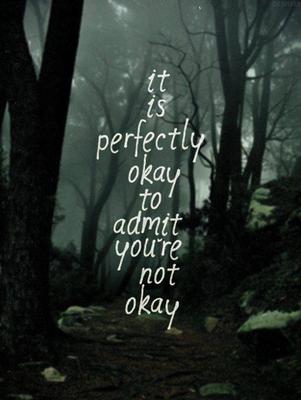 Why do you do this why do you try why do you sit here and ask yourself why,


Going in circles till the end of time because your in denial and don't register the signs,
You stay awake and your life is what you contemplate,
Trying to decide whether death is the only way or by some means you can change your fate,
Yet everything seems like one big puzzle that you must investigate,
To even find the slightest bit of happiness but it comes to late,
You scream out loud into the night trying to concentrate,
On all the little happy moments hoping they might make you wait,
But your minds already made and so when it comes to death you don't hesitate,
You let out a final sigh and without a good bye you leave behind all the hate,
Now your heart rates slowing and again your asking why,
You think of your family and friends who never thought you'd die,
Their faces make you want to cut the rope and give it one more try,
But it's too late now, your already gone you should have said goodbye.
~~~~~~~~~~~~~~~~~~~~~~~~~~~~~~~~~~~
A very powerful poem, Michael. Thanks for sharing. And, I love the image you added because you're right ... it is okay to admit you're not okay. Because that is the only way you can begin to heal. Acknowledge that something is wrong, that there's some healing that needs to happen. Then get the help and support necessary to make it happen.
Wishing you all the best!
Dana