]Take a Teenage Depression Test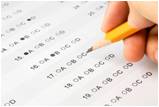 If you think you might be experiencing teenage depression you can take the teenage depression test below to learn more. This will help you to determine if it really might be a depressive disorder or if it is more situation in nature or just teenage angst. Teens these days are under so much more pressure than older generations. As a result, depression and suicide among teens are on the rise. So, taking the quiz below can be helpful.
After you take the test you will get a summary report stating whether you might be depressed or not. However, please remember that this should not be used as a way to self diagnose. Instead, use this as additional information as you explore what might be going on. If it indicates that you might be, then I highly recommend that you seek a formal diagnosis by a mental health professional. Then, once diagnosed, you and your therapist can agree on the right treatment strategies to ensure a speedy recovery.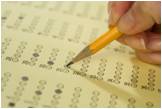 The Teenage Depression Test I developed below is based on the DMS-IV therapists reference guide. It is a guide that we use to diagnose our clients disorders, including mood disorders, personality disorders among other things.
This assessment is for the teenage population. If you are interested in taking any other tests that I have available, you can check out the list below:

Other Self Administered Tests